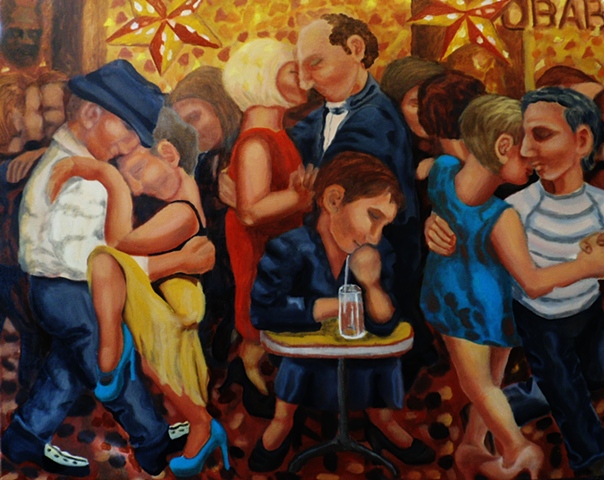 I'm in a process of creating of 21 paintings and 21 short stories (in Russian. Going to be translated into English ) about immigrants for an exhibition in which paintings are accompanied by stories read aloud live or recorded on a video.
My work is typically inspired by the scenes and characters, which pepper my everyday life as an apartment manager in full of colorful characters of San Francisco.
Drawing from my observations, imaginings, and life experience as a Jewish immigrant from Russia I depict the lives of immigrants, the indigent, and others who dwell on the fringes of society.